NoCodeDev is Powered by Divi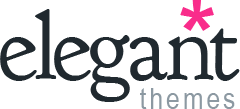 **The link above is an affiliate link and NoCodeDev may be compensated for any purchases you make after visiting their website.**
Divi by Elegant Themes is one of the most widely used drag and drop website builders for WordPress. With one of the most complete component libraries, and an extensive network of ready to work experts, you won't find many limitations with this drag and drop website builder.
As with other WordPress oriented website builders, this vendor doesn't provide a proof of concept directly – but you can find Divi experts who are ready to show you what the platform is capable of.
Divi hasn't asked us to write a review yet, but NoCodeDev was built with Divi by DiviDojo. 
Summary
Divi by Elegant Themes for WordPress
Challenge
Website development can be costly and time consuming. Even when you use WordPress, the world's largest website platform, you can get lost in trying to customize themes with limited options. When you do customize other themes you get stuck supporting custom code.
Solution
With the Divi Theme for WordPress powered by the Divi Builder you won't get stuck with an inflexible theme option. Everything is configurable with a drag, drop, or click.